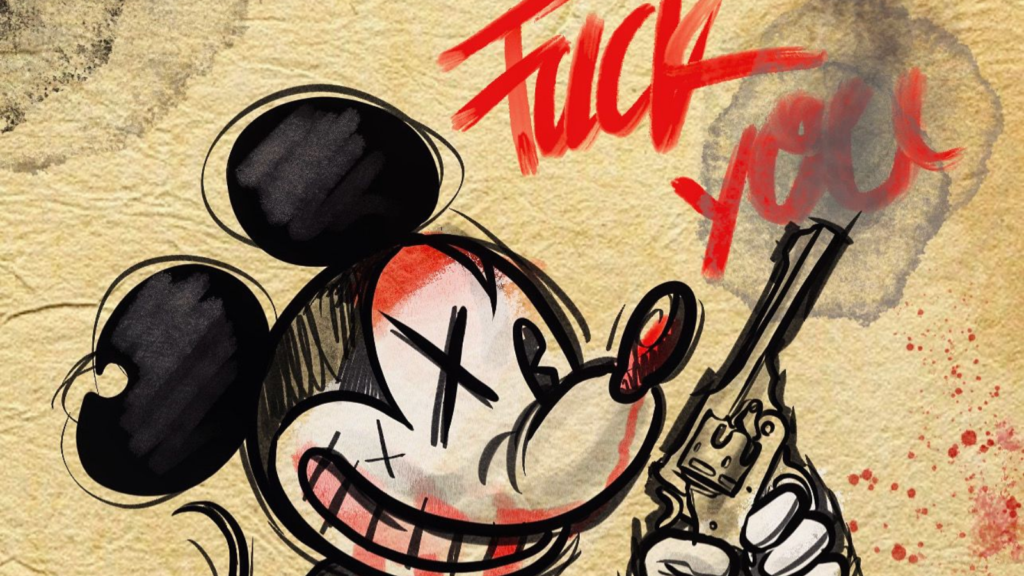 ---
It should be apparent from even the quickest of glances that online publishing is sick and dying.
Not that you would know this from publishing's centricity to culture, especially on the internet. Google, Facebook, Twitter—the media titans of the modern day depend on digital publishing the way a mill needs a stream. More than 4 million articles are published online each day, and it's this unrelenting stream of "content" that turns the wheels of commerce, keeping users scrolling, clicking, and (most critically) viewing the ads that are the basis of the modern content economy.
But if the platform mediators of our world of online content are thriving, the producers themselves are struggling. Most online publications operate at a loss. They come and go seemingly at random, their longevity driven more by the whims of investors and private equity funds than by their readership or publishing output.
Although that may work in their favor, considering the quality of what does get published. A look at the likes of Kotaku, ScreenRant, CBR, and a hundred other clones reveals that most of the web's editorial output is little more than lightly rewritten press releases from Disney, Amazon, Netflix, and the like. Today's online "criticism" consists largely of repeating a company line that was established months or years ahead of time, in a stream of repetitive press junkets and "exclusive" soundbites doled out to tame content mills—this film is a "vital examination of trauma," that album is a "powerful return to form" or a "rebuke" to such-and-such equally manufactured trend.
We live now in a content dystopia, in which words are cheap, abundant, and easily shareable, but where the people with the means to speak have nothing worth saying.
Nowhere is this paucity of analysis more apparent than the world of arts and culture; one in which analysis and reporting have been replaced by marketing and corporate stenography. The artistic world has been reduced to a shallow perpetual "now," where the only culture worth examining is the new, the upcoming, and (increasingly) the corporate.
In the early 2000s, when digital publishing was still in its awkward adolescence, it was easy to have high expectations for the internet's potential to revolutionize arts and culture writing. The proliferation of specialized arts blogs like Pitchfork, The A.V. Club, and Comic Book Resources ushered in a renaissance of media criticism, briefly placing the independent and obscure on equal posture with the mainstream and widely known.
Browsing a site like The A.V. Club in the mid- to late-2000s, you were as likely to see a review of an obscure Spanish independent film—or, indeed, a write-up of an older, unjustly forgotten classic—as you were the latest blockbuster. It was easy to imagine a world in which a thriving independent digital media would operate just below the surface of mainstream corporate art, providing a vital platform for independent and subversive art to reach new and hungry audiences.
A decade and a half later, things don't look nearly so promising. For one, the landscape itself has changed, with many of those independent darlings having been sold to the very entities to which they once operated as a counterpoint. Pitchfork is now owned by Conde Nast, The A.V. Club by Univision, and Comic Book Resources by Valnet, the content mill specialists that operate ScreenRant, Collider, and a dozen other identical sites. And the writing itself has shifted to match—gone are the in-depth tastemaking pieces evincing a deep appreciation of their respective mediums, replaced by the same PR-driven content marketing as every other website. Instead of providing a distaff to the unified drumbeat of corporate media, these once-independent outlets have now become astroturfed content mills that are perpetually scraping the bottom of the barrel (and, often, the bottom of each other's barrels) for clicks.
For appreciators of media that's off the beaten path, this is unfortunate. For the creators of independent media, it's disastrous. Independent artists of any stripe have enough trouble gaining a purchase in the modern cultural marketplace as it is, and what little hope they do have lies in connecting with enthusiast audiences who can provide an initial base of support and interest. But when even "independent" writing is dominated by media conglomerates more interested in brand synergy and vertical integration than art, that hope dies.
The same can be said for our ability to understand media in context. If the horizons of our artistic knowledge lie a mere 18 months in either direction—as is so often the case with today's online "criticism"—we risk losing our own artistic heritage and ability to understand the present in terms of the past. How else are we to interpret attempts to position Black Panther as the first black superhero film, or Promising Young Woman as the first feminist revenge film, other than as exercises in rewriting history to acknowledge only the products of contemporary multinational media conglomerates?
And therein lies the critical job of independent media. There is always more money to be made in the new and expected than in the old, the subversive, or the challenging—and so long as analysis is a function of business under capitalism, corporate media will never provide the necessary context to properly appreciate the artistic universe in which we are so lucky to reside.
As distribution and publishing platforms become more centralized, they also become more subject to the singular tastes and standards of the corporations that control them. It will become more important than ever for true independent media and analysis to uplift art that would otherwise go overlooked and forgotten.
For the next wave of independent media, the cost of failure is not just unsold books and albums, or empty theaters. The cost is art itself.
---