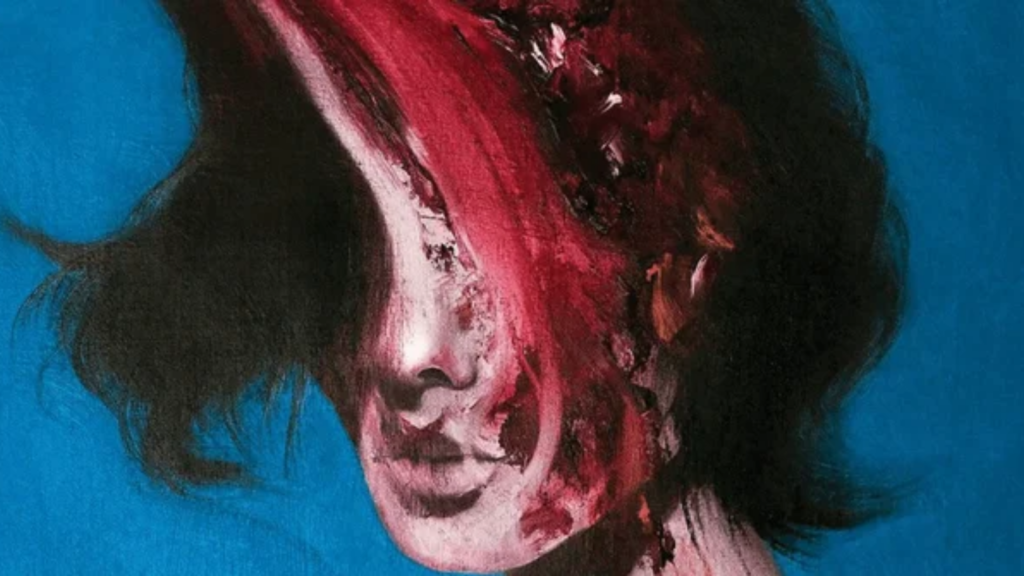 ---
I've often referred to myself as a "disaster queer."
This term is not intended to be self-deprecating, but rather explains my relationship not only with literature but with the world in general as well.
Being a queer person, I see the world through a decidedly queer lens. I'm always extraordinarily suspicious of openly queer authors who insist that their queerness is not an all defining aspect of their character and that they wish to be celebrated as a "traditional author" as opposed to being lumped in with other queer authors. It seems like a disservice to one's sexuality—the integrity of one's very identity—to insist that one's queerness does not inform their being. Though other authors are, of course, entitled to their stance and their insistence that their queerness does not inform their writing, I am of the party that sees my queerness as a dynamic and informative wellspring of creativity and inspiration. To overly simplify it, I view my queerness as a superpower, and I have every intention of honoring that gift.
That said, I've always viewed myself as a "disaster queer," meaning that I take full ownership and accept full accountability of the fact that I am perhaps a little unhinged. To that end, as a writer, I strive to write from my experiences and predilections. I strain to write close to my heart and include characters that are extensions and theatrical versions of me.
When I was growing up and first discovering my love of the horror genre, I saw hardly any queer representation that wasn't coded. One of my first engagements with a queer figure was the character of Theodora in Shirley Jackson's The Haunting of Hill House. Then, as I grew older and the world of fiction and film continued to evolve, I noticed a distinct presence of queer characters and subplots in certain works of horror. That said, I still did not necessarily see myself in these characters. Of course, I'm not insipid enough to argue that I desperately need to see component of myself in a queer character in order to properly connect with them. However, it pained me to see the landscape of horror lacking openly queer characters who are problematic, messy, and dark.
Enter Things Have Gotten Worse Since We Last Spoke.
When I released my novella, Things Have Gotten Worse…, in June of 2021 with Weirdpunk Books, I scarcely imagined some of the reactions I would receive from readers. Though I was appreciative of those who read the book and seemed to understand what I was attempting to accomplish with such a short piece of work, I was troubled by the amount of vitriol and cruelty aimed at me by certain readers. It wasn't long before the term "trauma porn" was thrown around. Even worse, the horrible accusation that I, the novella's author, was fetishizing the entire lesbian community came to the forefront of the discussion.
Some insist the venomous discussion began when a user on Goodreads first posted the term "trauma porn" in their review, labelling me as a cisgender creator who had no business writing about queer women. Yawn. Then, there are others who insist the discussion began when a Youtuber uploaded a video review to their channel in which they attempted to decimate the book as "queer misery porn."
Regardless of who threw the first punch, it was unavoidable that a discussion had begun to form around the novella. A controversy began to flourish.
As a writer with a love of all things controversial, at first, I was delighted. That is, until I noticed how vehement and how furious some of these readers were, and how keen they were to see me "cancelled" for writing a book about two disturbed queer women who happen to meet and form a relationship over the internet. The problem is some of these accounts that attempt to dox and bait creators of more transgressive fiction are quite senseless. In fact, I've heard on good authority that most of the readers who are passionately upset with Things Have Gotten Worse Since We Last Spoke have not even fully read the book. That's how the internet works. Certain buzz words are issued, and the roaches crawl out of the woodwork.
This unsavory experience has proven to me that queer representation needs to be more diverse, considering how uninformed and unimaginative some readers are when it comes to accepting queer people who aren't perfect angels in their stories. I'm issuing this article as a plea to fellow queer creators to write your stories without discretion, to abandon all limits of sensibility. These troglodytes posing as informed readers will never be the majority and will not snuff out the sincerity of our work. That said, if we, as creators, fail to continue to push the envelope and take risks with our queer fiction, these uninformed readers will prevail and will obliterate the next generation of seminal queer texts.
I've had innumerable kindhearted readers reach out to me and explain how impactful the novella was for them as someone who grew up in the late 90's/early 2000's. Moreover, I've had countless queer women come forward and reveal that they were in similarly abusive online relationships. Though Things Have Gotten Worse Since We Last Spoke may not be for everyone, it certainly has resonated with some, and it has found an audience.
The fact of the matter is that we, as queer people, are not pillars of perfection. We are not exemplary beings sent to earth to serve as martyrs for our queerness. Have you ever met a queer person? Some of them are truly awful. That said, some of them are extraordinarily good and kind. There's a spectrum, like any other community. So, why should we deny readers the opportunity to experience that spectrum to the fullest?
If the central characters in Things Have Gotten Worse Since We Last Spoke had been two cisgender queer men, might readers have been more accepting? Several others have posited this theory and, if that's the case, it reeks of misogyny. Why are only men allowed to be messy and problematic? Why can't queer women be evil as well? That's, of course, a topic for a totally different discussion.
Regardless, I believe it's of vital importance for queer writers to continue to tell their stories in the most effective ways possible. If that means they portray the queer community in a negative light, then so be it. Let me reiterate this: we don't always need 'positive' queer representation in our media. If you're a troglodyte who insists that we do, I urge you to pick up a pen and start writing. I can assure you that positive representation will never come from me—a proud queer disaster.
---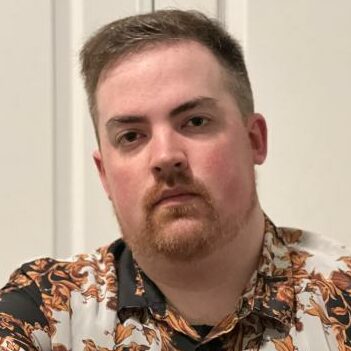 Eric LaRocca
Eric LaRocca (he/they) is the author of several works of horror and dark fiction, including the viral sensation Things Have Gotten Worse Since We Last Spoke.