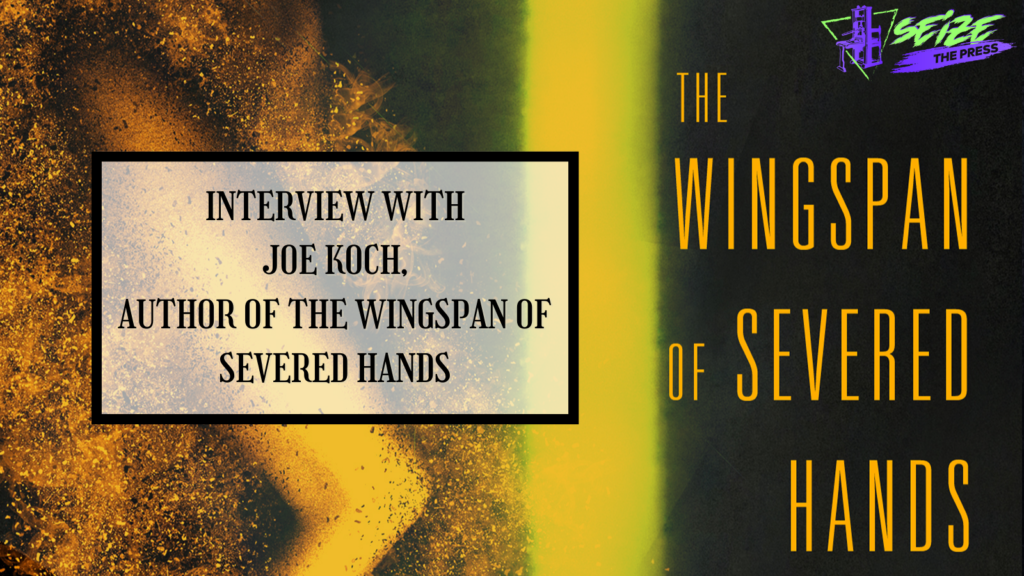 ---
Hi Joe, it's a pleasure to have you here. Your story in this issue, "Eating Bees From The Ass of God", is suffused with a kind of aesthetically repulsive sexual body horror. Where did the idea for the story come from and is this aesthetic something you consciously wanted to explore?
Hi Jonny, thank you for inviting me to talk with you. I love your description of the story's style! The title kind of exploded in my head as a prompt, and I asked—well, more like ordered—my poet friend Joseph Bouthiette Jr. to respond. I was going through a phase of exploring very baroque language and trying to push boundaries of sensation perceived by the reader further than what one usually reads. I guess I'm still very interested in that. Rather than body horror existing as an objective description of a gross situation or act, I'm interested in the reader experiencing feelings provoked as much by the aesthetic as the scene itself.
Collaborating on this story was a deliberate attempt to frustrate my own sense of order and push the language further. Joseph really helped make that happen, although I cut a ton of gorgeous phrases or altered them to make the piece work. Joseph is a fascinating writer when he chooses to write. I wish he'd work towards publishing more of his poems.
In your book, The Wingspan of Severed Hands, you continually make allusions to Robert W. Chambers' The King in Yellow; what is your own relationship with Chambers and why did you want to incorporate The King in Yellow into your own work?
The book started as a retelling of the Grimm's fairy tale The Maiden Without Hands, which deals with parental abuse and women seeking empowerment. I was simultaneously growing weary of the masculine-focused mythos talk from Lovecraft fans, and started tossing around the idea of a Queen in Yellow story to replace the King in Yellow. So I read Chambers for the first time while working on Wingspan, to be honest. I traced Chambers' predecessors back to Bierce and the bible verses he quotes in his stories, and I was obviously delighted by how well the phrase "It is a terrible thing to fall into the hands of the living god" fit into my work in progress.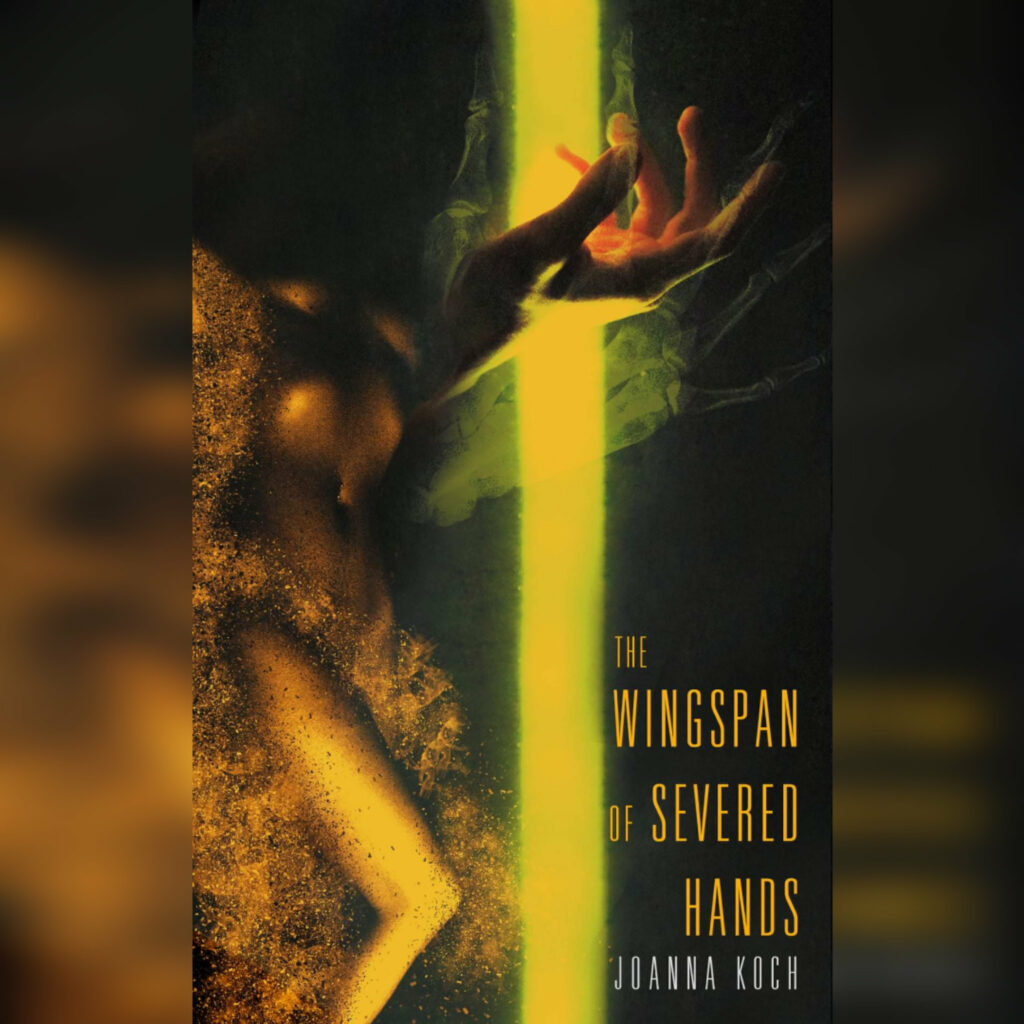 That particular passage from the bible is very chilling to me, as is much of Paul's writing. It takes the power of the prophet's words away from the contemplative and the individual and places judgement in an external sphere. In that way I think it steals faith. Proselytizing turns theology into poison. Chambers plays very much with the idea of art as a communicable disease in his Yellow Mythos, and as a kid reared in a cult-like Baptist church, I'm intimately familiar with ideological contagion.
It was part of my feminism, if you will, to make not only the hero but also the villain in the book female. I'm pleased how people who have read the book spontaneously talk about The Yellow Queen as if it's part of the established mythos! I think I may have changed the conversation or at least shifted it a bit, because I didn't see people using that phrase before.
There's also a nightmarish unreality to many scenes in the book that brought to mind a lot of Lovecraft's dreamscape stories, but turned up to eleven in terms of surrealism and horror. Are you a fan of Lovecraft's writing and what made you want to explore this kind of surrealism in the book?
I read Lovecraft many years ago to see what all the fuss was about. I respect his work historically as the foundational work it is, and I've grown to appreciate it despite the offensive racism and sexism therein, but my love of surrealism comes from writers like William Burroughs and Michael Gira (from the band Swans), from Surrealist and Dadaist writings of the early 20th century, and also very much from visual art. I've studied visual art and psychotherapy. I'm very interested in what memory and the mind do with information. When I write what looks like surrealism on the page, I'm digging in the sandbox of mental worlds we experience that aren't easy to capture with logical language.
On that note, elements of cosmic horror pervade your fiction. Surreal, otherworldly beings not bound by linear time or three dimensional space. What is it about cosmic horror that appeals to you?
I don't mean to sound disingenuous, but I really didn't know I was writing horror when I started out writing stories, and I didn't know "Wingspan" was cosmic horror until Hailey Piper beta read it and called it that. I'm naïve about labels and genres. I spent most of the 1990s in relative isolation from popular culture pursuing my art, doing meditation practice, probably drinking too much, and just participating "on the ground" so to speak with the people in my community. I've never been interested in being a big public voice for anything, really.
But that's the thing, isn't it? Cosmic horror isn't necessarily the big unknowable entity outside of you flying down from another planet with leathery wings. Isn't it cosmic and horrifying to contemplate that our bodies are functionally just communities of interacting bacteria? That our "self" is ontologically alien and probably doesn't really exist? What's more horrifying than knowing your body is aging?
That sort of brings us to time, but time is a whole different topic and I'm obsessed with nonlinear and transgressive or queer time in fiction. I love a good paradox. It makes my neurons tingle. But more than that, when narratives hit the right notes with time games (which I hope "Wingspan" does), we get to glimpse bigger possibilities than what we've been taught. That's exciting because it suggests there is more we can know, that there is room to grow and change.
One of the reasons I launched Seize The Press is that within current mainstream genre fiction there is a limiting of scope when it comes to stories by and about marginalised people. Stories that don't conform to a narrow definition of 'positive representation' are often maligned as harmful. Do you agree with that observation and how do you think this issue could be addressed?
I'm so thankful people as smart and informed as you are having these conversations. Mae Murray's "The Queer Book of Saints" is another result of this dialogue with popular culture and I'm so honored to be part of that project, too!
"Harmful" is our current scarlet letter, isn't it? I mentioned earlier being a bit of a Luddite and being out of touch for great chunks of time, and as much as I've learned and grown by listening to the younger voices who critique problematic art, I will always default to my own internal barometer of honesty, no matter how brutal. I love transgressive and offensive art and have always sought it out, even before the internet, when it was very hard to access. I'm 55 years old, so I literally spent my adolescence ordering albums and zines sight unseen through the mail and sneaking out to hang out with punks or anarchists or criminals and get in any kind of trouble possible. I should really be dead. We didn't even have cell phones. I really can't believe I'm alive.
Anyway, life is harmful. People are difficult. Morality is not simple or obvious in the real world. I want to engage with art that is difficult and full of questions.
Since launching the magazine I've been contacted by numerous people craving the kind of dark, transgressive fiction that is not in vogue in established genre fiction right now. Why do you think giving voice to these kinds of stories is important?
Because silence equals death. Because darkness begets darkness. Because shame loves when you keep secrets. That's how it perpetuates.
In that vein, do you have any book recommendations for people looking for more stories that transgress the narrow scope we've talked about?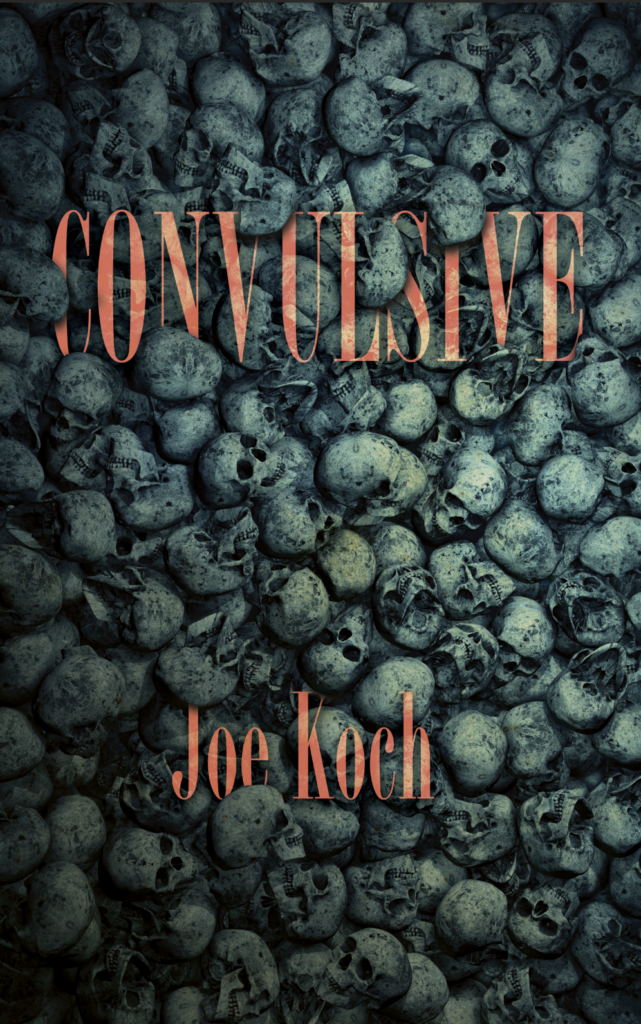 I'll start with some shameless self-publicity and mention those readers might really dig my upcoming collection "CONVULSIVE" from Apocalypse Party Press. (They published Yeager's "Negative Space" last year.) My collection contains 15 stories about religion, abuse, desire, and gender. Eric LaRocca wrote a really lovely introduction describing it as a book where the language demands the reader to be transformed, and I couldn't have put it better. The stories are unapologetic and full of difficult material. It's coming out in April.
A few meaty dark books I've read recently are: Derek McCormack's "Castle Faggot" which is just incomprehensible in its pure simplicity and expertise. I mean it's totally ridiculous, like a cartoon, but also utterly chilling like the worst serial killer snuff tape. Fucking masterful achievement.
David Roden's "Snuff Memories" (oops, are you noticing a theme?) which was less murdery and sexual than I expected, but an insane techno take on dopplegangers and proliferating identities or something. I think David is way above my head, so I owe him an apology for my lack of useful critique. The book is kind of like a death metal time travel experience, if that helps. You have to read it like you're listening to music.
Last, Gary Shipley wins my award for Brutalism (in the sense of the architectural movement) in his writing. I most recently read his "Terminal Park" and I may never recover from the trauma. It was so good.
Thanks Joe, it's been great to chat and it's an honour to feature you in the first issue of the magazine.
Thanks so much, Jonny. I hope I didn't bore you! Thanks for putting together a great magazine and giving my work a home.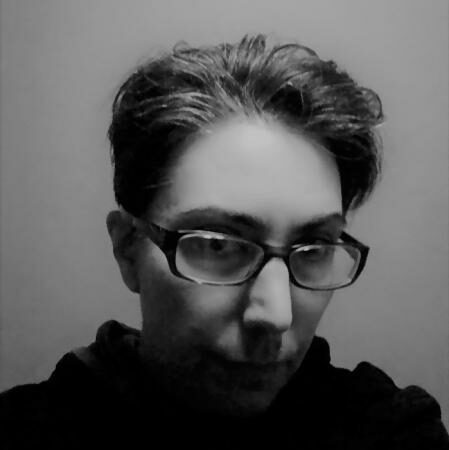 Joe Koch
Joe Koch (he/they) writes literary horror and surrealist trash. Joe is a Shirley Jackson Award finalist and the author of The Wingspan of Severed Hands, The Couvade, and the forthcoming collection Convulsive fromApocalypsePartyPress. Their short fiction appears in Year's Best Hardcore Horror, Not All Monsters, Liminal Spaces, and many others.