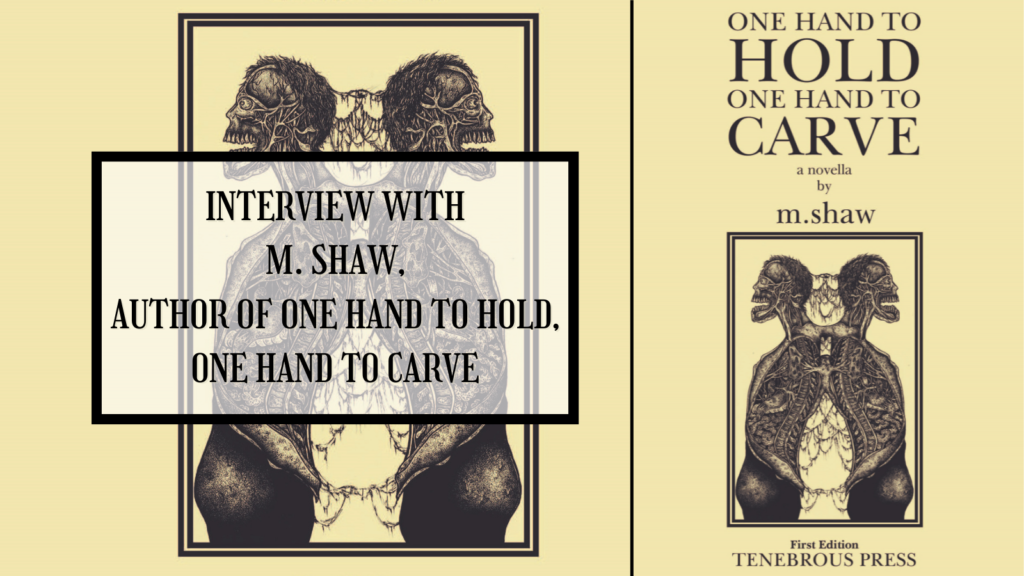 ---
Hi Sam, thanks so much for joining me, it's a pleasure to get to chat with you. First off, I read in a previous interview that you work in a haunted museum. Are you a big believer in ghosts and the supernatural?
Personally, I make it a rule to only believe in things that aren't real, like morality or politics. If it's a question of whether something is or isn't real, like evolution or Santa Claus, belief doesn't really enter into it for me. It just feels narcissistic, to think I have any say in the matter. When I do tarot readings and people ask if I really think cards can predict the future I'm like, I dunno, does it matter? Do you want to hear what I have to say or not? Also future prediction is lenormand, not tarot.
Your obsessions and influences include things like the Paris catacombs and Mary Shelley's Frankenstein. I'm sensing an air of the gothic in you?
I'm friends with a raven who likes to sit outside my window and scream.
The Bride of Frankenstein streak in my hair is natural, by the way.
You've also said that your ideal publishing landscape would consist of thousands of independent presses publishing weird, risky, niche stories. Do you think the consolidation of publishing has resulted in a trend towards safer, more commercially viable, but less interesting fiction coming out of the big publishing houses?
Oh, absolutely. What really gets me about it is that I know those big houses are staffed by a lot of people who genuinely are in it for the love of art, and spend a lot of time advocating for that. We can thank them for the fact that, for example, major houses still publish poetry at all, despite how notoriously unprofitable it is. But when you're ultimately answering to a bunch of shareholders who don't care if you're selling books or petroleum as long as they see dividends, there's only so much you can do. It's how we end up with situations like Ronan Farrow's publisher signing a Woody Allen memoir; both names are just dollar signs.
I think I noticed the influence on fiction in the mid-00's, when I was first getting into publishing and all of the major houses were frantically searching for the next Harry Potter. It was funny, in a way, because of course there was never going to be a "next Harry Potter." People were just going to keep reading Harry Potter. The mega-fans going to the midnight release parties weren't going to just stop and move on because the series ended. But in the meantime the entire fantasy publishing landscape was just an avalanche of pseudo-Potters, some more successful than others, very few particularly memorable. As long as I've been here, there's always been this one (1) successful book or series that has all the publishing execs going, "We need something that's exactly like this, but isn't this" and then churning out thousands of knockoffs and otherwise innovative work being pigeonholed to fit a market trend. Before Harry Potter it was American Gods, after Harry Potter it was Game of Thrones. The trend inevitably wears out its welcome and leaves us with millions of functionally worthless dead trees collecting dust in little free libraries and charity shops.
I see a big move towards 'hopeful' fiction in mainstream commercial publishing at the moment, but what that often means in practice is avoiding uncomfortable topics or engaging with the difficult parts of being human that makes good art. Firstly, I suppose, do you agree with that assessment, and what compels you to write about the complex (and pretty bleak) topics you broach in One Hand to Hold, such as toxic codependency and alienation?
"Hopeful" is such a loaded word. The most hopeful I've ever felt was listening to a blackbird's song in front of the mass grave at the concentration camp where my uncle was sent. But I also don't think that's what most people mean when they say "hopeful." Especially in the US I think a lot of people's idea of hope is really closer to comfort, which I frankly despise. Especially when you come from a privileged, first world background, comfortable is often the most harmful thing you can be, because it necessarily involves avoiding anything remotely difficult to grapple with. My own version of hope pretty much requires the relinquishing of comfort. Kim Stanley Robinson's Ministry for the Future is a great example; a better future is possible, but we have to be willing to sacrifice, we have to be willing to fail, and we have to get much better acquainted with moral ambiguity. 
By that definition, I think One Hand to Hold is actually pretty hopeful itself. The way it addresses those issues of codependency and loneliness has a lot to do with my own history on the receiving end of domestic abuse. Leaving my abuser took years and felt like the most painful thing I'd ever do at the time, but it wasn't even the hard part. That came years later, when I realised that those dynamics were still running my life, and I wasn't going to get better until I was willing to address my own complicity in them. All the times I compromised on my own humanity, my dignity, my safety because I was so sure nobody else would ever love me. Much like my abuser's violence, I knew it was wrong when I did it, and I did it anyway, because I didn't want to give up my sense of comfort. You can't sidestep that shit and still get the happy ending, you have to confront it. Otherwise you'll end up in the same situation again, and again, and again. Engaging with the difficult shit is scary because there's no guarantee of success, but at least you've got a chance. That's the hope.
---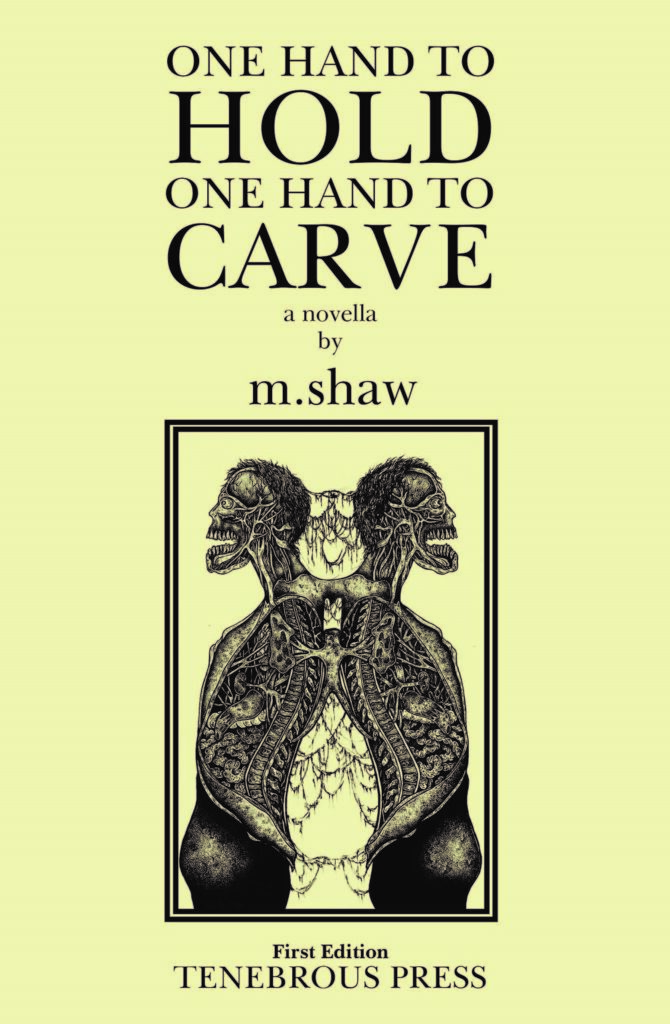 ---
One thing I appreciated a lot about the book is your acknowledgement of the day to day struggles of the brothers just trying to live their lives. The struggles of holding down a job with a physical disability and chronic pain, the difficulty of paying the rent and the resentments that can form between two codependent people navigating those stresses. Why was that aspect of the brothers' lives so important to write about?
That was the toughest aspect of the story for me to nail down, and I'm really happy to see readers picking up on it. The unsung difficulty of all those situations, individually or together, is how tired you are all the goddamn time. Portraying it in fiction is important to me because so often it seems like people who haven't lived it are just never going to get it. You can get a flat tire and it's like, there goes this entire month, not because of the tire itself but because of all the cascade effects from it. But if you try to talk about it directly, it feels like you're just a self-pitying cynic cataloguing endless petty grievances: all the work you'll miss, all the extra expenses you can't afford, all the fights you'll have with your equally stressed other half, all the sleep you'll miss, all the household chores you won't be able to do, all the extra disability finagling. To an outside observer they sound like the same routine stresses everybody has, but when you're poor and disabled and socially precarious it all adds up real quick. Best case scenario, it wipes out your cash reserves and all the gradual, halting progress you've made on improving your life; worst case scenario, you lose it all. And usually you won't talk about any of it, because that's yet more work, and again, you are already so goddamn tired that you want to die. I guess my hope (there's that word again) was that it would make some readers feel seen, and make other readers do a little more seeing, if that makes sense.
Do you see the relationship between the two brothers in the book as abusive? Or is it more complex than that? Or both?
Both is good!
I mean, it's definitely abusive as far as I'm concerned. The extra complexity comes from the fact that our understanding of what an abusive relationship looks like is so limited by default. In mainstream media, you rarely see anything other than 1) white men beating their white wives, and 2) cartoonish portrayals of human trafficking that have nothing to do with reality. In real life, there's a lot more variety. Sometimes it looks physically violent, like in those classic examples, but sometimes it looks more silly, or sad, or embarrassing. I've read about political prisoners being tortured with "Call Me Maybe" blasted on a loop in their cells. When you tell people about that, they usually laugh–which is fair, because it is funny. I've had something similar done to me, though, and within the first hour you're to the point where you can't hear anything else, you can't think about anything else, every note of the song feels like a hammer on your cranium and there's still 23 hours left in the day.
For the record, though, I think Carly Rae Jepsen is great. No shade on "Call Me Maybe."
Another thing I love about One Hand to Hold is its complete disregard for traditional narrative structure. How and why did you end up throwing the 'rule book' out of the window and deciding to write in your own idiosyncratic style?
First of all, compliments work like a charm on me, so feel free to keep 'em coming.
I'd like to say there's some high-minded ideal behind "throwing out the rule book," but the truth is that I wrote One Hand to Hold in a way that plays to what I've been told are my strengths. Most of that comes out of my experience at the Clarion Workshop. It showed me how I could lean into my work as Americana and develop my portrayals of male friendship, which has become a favourite trope of mine over the years. I spent a lot of time there working on fugue formats, like what you see in the chapters written as a list, or a folk tale, or a card catalogue, and I had the benefit of feedback on that from quite a few intimidatingly good writers. Pretty much everyone there was doing some wild stuff with form and voice in their work, and because we were all in that headspace it was easier to discuss the work on its merits rather than debating whether the rules should be followed.
I'm also just used to the idea that the rule book is never going to serve me all that well anyway. I've spent a lot of time in both the slam poetry scene and the burlesque scene, and my takeaway from both was, "You can't guarantee you'll win the contest, but you can guarantee they won't forget you." Like, there's always going to be tons of burleskers who look much more like Marilyn Monroe than I do, there'll always be slam poets who sound much more like Danez Smith than I do. I'll never distinguish myself the tried and true way. My most successful burlesque act had me wearing a Mitt Romney mask and humping a bible; my most successful slam poem was me going on for 3 frantic minutes with no hook about wanting my dead lover's ghost to fuck up my life. People remembered that shit. I was never the headliner, but I was always the one they talked about after the show.
Finally, as a fellow appreciator of the fine work independent presses are doing, do you have any favourite recommendations for weird, niche books our readers should check out?
Gosh, do I ever.
If you're up for a never-completed YA fantasy series and you can find a copy, there's a self-pubbed novel called The Narrows by M. Craig that I've found a lot to love about after multiple reads. It's much grimier than your typical heroic fantasy, with a non-linear plot that involves a cadre of anarchist punks riding around the magic city on their fixies. The main story keeps getting derailed by the teenage protagonist's fixation on her blatantly untenable crush. There's a lengthy bootlegging subplot. The whole thing is just really rich and generous with the flavour.
I found this chapbook a while back, Pilot Season by James Brubaker. It tells the story of a depressed network executive via the pilot episodes he pitches to try and save his job. I enjoyed the way it digs into the sad desperation of patriarchal masculinity, very poignant stuff.
I'll never stop evangelising Kyle Minor's short story collection Praying Drunk, though be warned, it's absolutely fucking brutal. The kind of book you can love without necessarily enjoying it. White Dialogs by Bennett Sims is the same way, especially if you're into overthinking as a horror element.
I'm a big fan of East Asian horror, and one of my favourites is Ryu Murakami's In the Miso Soup. It reminds me of offbeat slasher films like The Clovehitch Killer, where the villain comes off as a non-threatening sort of dweeb, which somehow makes him even scarier. As an American who has lived abroad, I'll also say it nails the "ugly American" character perfectly.
Granted I'm the publisher, but if One Hand to Hold, One Hand to Carve is your jam then I'd very much recommend Blake Johnson's Prodigal: an American Parable. It's like William Faulkner meets Junji Ito, intense with the characters and otherworldly with the setting.
I'll stop there, but I could do this all night if you let me.
Thanks so much for being here Sam, and best of luck with the book release!
Thanks much! It's been a pleasure. Happy reading, y'all.
---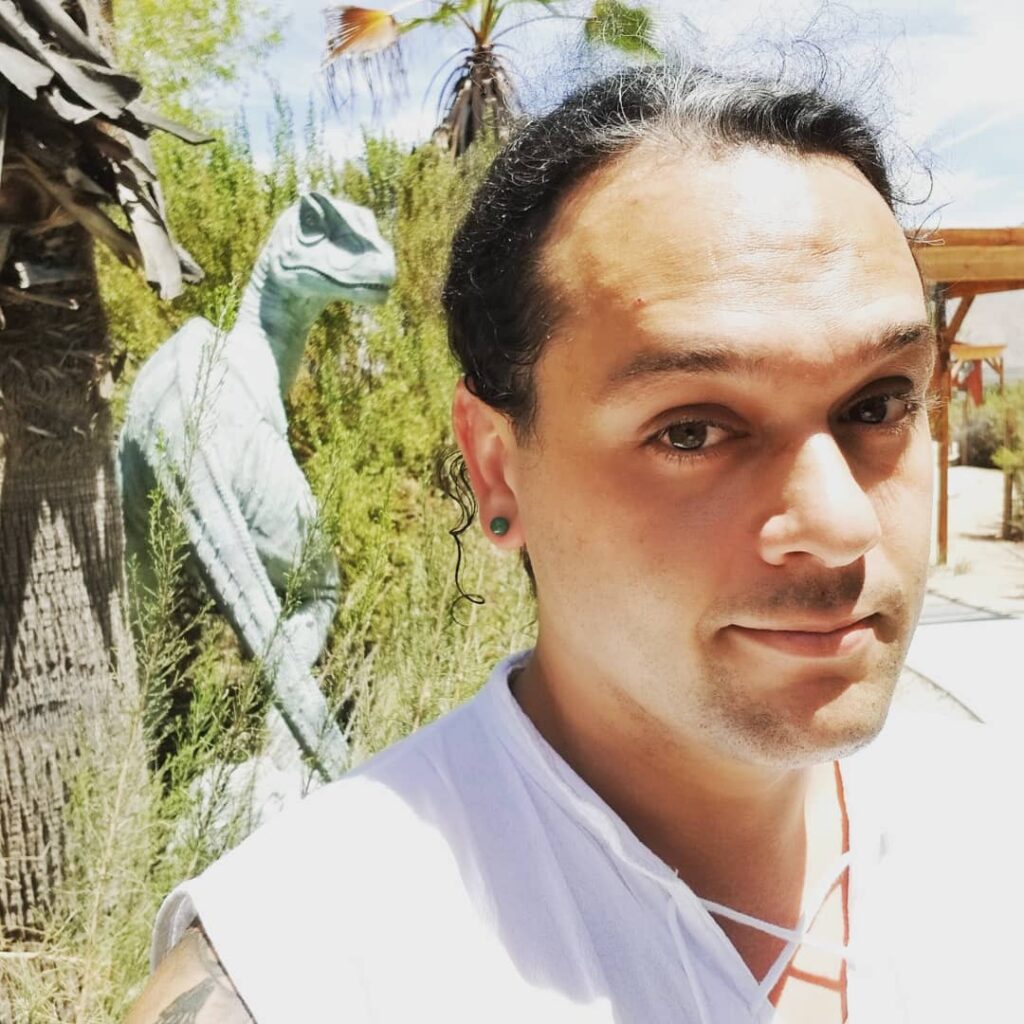 M. Shaw
M. Shaw's new horror novella, One Hand to Hold, One Hand to Carve, has just been released from New Weird horror publishers, Tenebrous Press. Check them out, they rock.