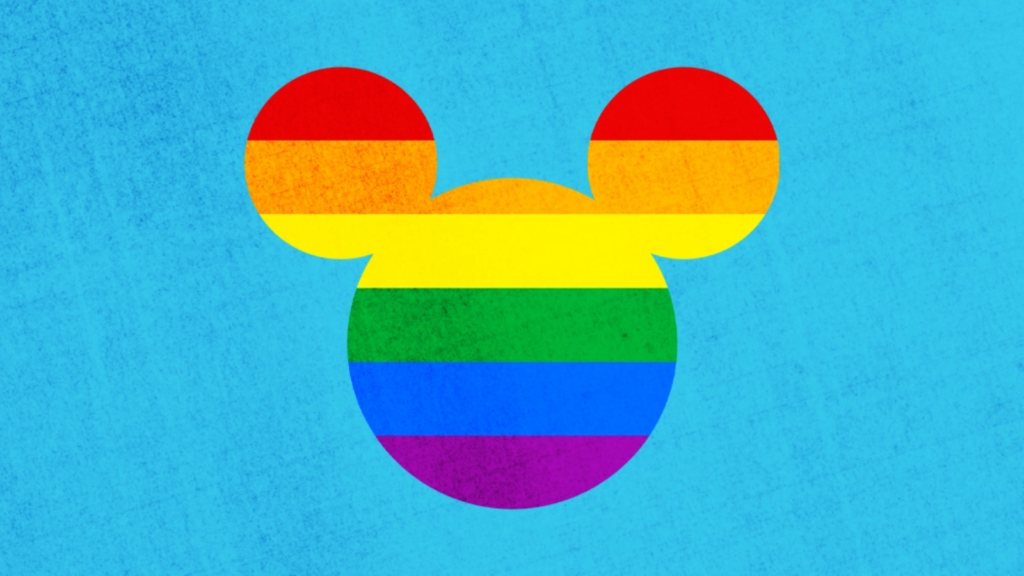 ---
Think of your favorite work of fiction. Describe it in one word. What is it? Romantic? Dark? Mysterious? Thrilling? Psychedelic? Sexy? Hilarious? Bittersweet?
How about safe? When you think of your favorite work of fiction, a work of fiction that changed you, a work of fiction that will stay with you until you die, the word safe probably doesn't come to mind. And why should it? Ursula LeGuin's queer sci-fi novel The Left Hand of Darkness certainly wasn't safe when it came out. Neither was Frankenstein nor its goth author, who lost her virginity on her mother's grave. Toni Morrison's brilliant work has never been called safe, and is still threatened with censorship by conservative school boards.
We don't fall in love with art because it's safe. We fall in love with it because it surprises us, thrills us, horrifies us, expands our minds, shows us something we haven't seen before. We fall in love with art precisely because it is not safe.
And yet an influential faction of authors, editors, publishers and critics within contemporary sci-fi and fantasy speaks as though safe is the greatest quality a work of art can aspire to. Fiction must be safe, they say. If it's not safe, then it might cause harm. What kind of harm? Who are we harming? That's not important. The important thing is to avoid harm by making your fiction as safe as possible. By making our fiction safe, we will make the sci-fi/fantasy community safe.
But who are we making it safe for? What are we really protecting?
***
The field of sci-fi/fantasy is more diverse than it used to be. A greater proportion of industry awards go to women and People of Color than they did a few decades ago. Queer authors live happily out of the closet, writing fiction about queer characters. This is, unquestionably, a good thing. It is bad when one ethnicity or one gender dominates a form of expression. It is good when people of marginalized backgrounds can triumph.
But while the industry makes commendable strides in social diversity, it stagnates in terms of economic diversity. Networking events like writing workshops, retreats, or conventions can fast-track an author's success far beyond raw talent. Befriend the right editor, and you can skip the slush pile for a hidden submission portal. Ingratiate yourself into the right clique, and a network of influencers will hype your work for awards, stick you in the programming at big-name cons, and promote your latest book.
Arley Sorg's column in the July/August 2021 issue of The Magazine of Fantasy & Science Fiction notes that in 2020, 13% of stories in Beneath Ceaseless Skies, 16% of stories in Fireside, and 10% of stories in Clarkesworld were written by graduates of the Clarion and Clarion West writing workshops. During that year, Clarion/West alums took up four out of six slots on the Nebula Award slate for Best Short Story, and two out of six slots in the same category on both the Hugo and World Fantasy Awards slates. This isn't necessarily domination, Sorg argues—there is space available to writers who haven't attended a private writing workshop. Still, the figures he provides suggest that the number of Clarion/West grads featured in professional SFF mags and on award slates is disproportionately high. There are thousands of SFF writers typing away out there, and the two Clarions combined only have room for 36 students a year. In other words, these workshops confer a career advantage. They make it easier to get published and win awards.
These workshops are expensive. Clarion costs $5150 plus application fees; Clarion West's tuition is $4800. Odyssey Writing Workshop is closer to affordable, with tuition set at $2450—about two weeks' salary for an average American with a full-time job. Viable Paradise, a week-long writing workshop held in Martha's Vineyard, costs $1500, not including housing. Scholarships are available for a limited number of applicants, but there is also the investment of time: Clarion lasts six weeks, and very few jobs offer six weeks of paid vacation a year. Attending Clarion means missing several paychecks. Most people can't afford to do that.
Cons offer another networking opportunity, but they're not cheap either, between the cost of registration, housing, and travel. The latter factor, that of travel, presents a particularly high barrier to international writers. A round trip plane ticket across the ocean for a three-day convention is an unaffordable extravagance to all but the most privileged.
People of marginalized backgrounds are on average less wealthy than their white, cishet counterparts, so this kind of financial gatekeeping inherently discriminates against the oppressed. Those who can afford entry represent only a narrow slice of their demographic, with limited, atypical experiences, but their position within–or at least on the periphery–of these spheres of influence ensures that they can be held up as the authoritative voices of Their People (whoever their people happen to be). Philosophy professor Olúfémi O. Táíwò called this "Being-in-the-Room Privilege." In vol. 8, no. 4 of The Philosopher, he writes:
Some rooms have outsize power and influence: the Situation Room, the newsroom, the bargaining table, the conference room. Being in these rooms means being in a position to affect institutions and broader social dynamics by way of deciding what one is to say and do. Access to these rooms is itself a kind of social advantage, and one often gained through some prior social advantage. From a societal standpoint, the "most affected" by the social injustices we associate with politically important identities like gender, class, race, and nationality are disproportionately likely to be incarcerated, underemployed, or part of the 44 percent of the world's population without internet access – and thus both left out of the rooms of power and largely ignored by the people in the rooms of power. Individuals who make it past the various social selection pressures that filter out those social identities associated with these negative outcomes are most likely to be in the room. That is, they are most likely to be in the room precisely because of ways in which they are systematically different from (and thus potentially unrepresentative of) the very people they are then asked to represent in the room.
This is not to invalidate anyone's identity or their struggles. Marginalized people from wealthy backgrounds still face discrimination and violence. But a homeless queer kid has more in common with a homeless straight kid than with a gay CEO. And is a hotel heiress or a robber baron's son really qualified to be the voice of the downtrodden, given the complicity of the upper classes in systems of oppression?
But those who can pay the gatekeeper get to determine what it means to be safe. And so our notions of safety are shaped by bourgeois sensibilities.
***
To speak directly is unsafe. Straightforward, blunt communication styles, like those favored by many non-WASP cultures and working class people, are forbidden. One must use the cadence of a white collar professionalism. You cannot say that you simply disliked a book. You cannot say that a book is poorly written, or had clunky dialog, or bad pacing, or bland prose, or a derivative premise. Critics who do so are deemed abusive and shunned by the community. The only acceptable form of criticism in contemporary SFF is that of the moral litmus test: is this book safe? If so, it deserves praise. If not, it must be denounced, and its author must be reprimanded, re-educated, terminated.
This attitude toward communication doesn't only apply to the industry. It bleeds into the art itself. Contemporary sci-fi/fantasy does not permit unrestrained emotion. There is no room for ugly feelings like bitterness, envy, resentment, and sexual frustration, only stunted, half-formed feels. Sadness and anger are permissible only if they are softened with Joss Whedon-esque quips or sterilized via therapeutic language.
Dangerous topics like sexual violence, mental illness, disability, prejudice, and genocide can only be handled through a protective layer of glib optimism. The oppressed person must triumph, harnessing the speculative arts to become a superhero of righteous vengeance. There must be a clean line between good and evil. As in Hays Code-era cinema, the villain (and there is always a villain directly responsible for evil, not an unjust system that makes ordinary people complicit in wrongdoing) must be punished. The reader's faith in the Just World Fallacy cannot be shaken; that makes them feel uncomfortable, and discomfort is another one of those nasty unsafe emotions.
Only the safest stylistic choices are permissible. The narrative must fit the Save the Cat template, even if the author belongs to a culture whose storytelling traditions do not adhere to the three-act structure. Endings must be clean and unambiguous. Magic, if it exists, must function via a tidy, rational, RPG-like system, not through symbolic or emotional logic like in magical realism or traditional mysticism. The story must focus on a central character (or a small cast of central characters), told in cinematic close-third person POV, rather than taking a communal view of the narrative as the Strugatsky brothers did in Roadside Picnic.
And those diverse characters must comport themselves with bland respectability. Men of color must be non-threatening, non-violent eunuchs who never show anger and never express attraction to the white girlboss heroine they're selflessly supporting. Latinx characters must speak flawless English and integrate proudly into the US empire. People with disabilities must be pleasant and inspiring. Women must be unfailingly confident and strong. Fat people must love their bodies at all times. And if queers are permitted to have sex it must be tame, confined within the bounds of wholesome relationships that end in Happily Ever After. Somehow, "good" representation does not need to represent the messy lives that marginalized people actually live.
A few writers can violate these edicts, provided they have the right pedigrees. Poppy War author RF Kuang is a graduate of Odyssey. Riot Baby's author Tochi Onyebuchi has multiple Ivy League degrees. Joe Abercrombie might not have paid his dues to the Writing Workshop Industrial Complex, but ironically his status as a cis white man appears to have shielded him from the intense scrutiny under which queer, female and/or BIPOC SFF authors labor. We're happy for them, and we're glad that they're making challenging, morally-complex work. But does the industry permit marginalized authors without these credentials to write so freely?
The rules are enforced, in part, by agents and publishing companies who demand uplifting, hopeful, uncontroversial stories. That type of story sells, they insist, ignoring the immense popularity of gritty fare like A Song of Ice and Fire or Squid Game.
In addition to the carrot of publishing contracts, there's the stick of social ostracization. A writer who violates these rules quickly becomes the target of an ugly harassment campaign by readers, editors, critics, and other published authors. The writer will be branded unsafe, accused of a litany of sins, -isms, and -phobias. This harassment does not lessen if the writer is a member of a marginalized demographic. If female, you will be accused of internalized misogyny by a group of men who spend their days compiling lists of problematic women. If a foreigner or a person of color, you will be ordered to apologize for your un-American sensibilities. If you are a survivor of sexual violence, you will be expected to describe, in detail, in public, the degradation inflicted upon you to a hostile audience. If you're queer, you'll be yanked out of the closet and accused of queerphobia anyway.
In SFF, marginalized people need only be protected from fictional harm. Actual harm–death threats, doxxing, hacking attempts, and the termination of a writing career or even a day job–is perfectly fine in the pursuit of safety.
For all of SFF's crowing about social justice, they somehow don't hear the dog whistles in branding a marginalized person unsafe. "I felt unsafe" is what a Karen cries when she calls the police on a family having a barbecue in the park. It's what a police officer says to justify shooting an unarmed man. It's what TERFs say about trans women in locker rooms and public toilets.
Some writers can withstand the onslaught of social abuse. Others can't. They withdraw from public life or drop out of the industry entirely.
So SFF isn't safe for art or for marginalized people. Then who is it for?
***
The culture of the contemporary SFF scene–the culture of safety and sterility–is the culture of the corporation. Those forbidden topics and emotions and style choices aren't unsafe because they threaten the oppressed. They're unsafe because they threaten corporate interests.
A corporation changes its Twitter icon to a rainbow during Pride Month and donates millions to anti-gay politicians. A corporation makes a peppy family movie full of positive Latinx representation while trying to claim legal ownership of a traditional Mexican festival. A corporation proudly announces a more diverse set of mascots as it faces a lawsuit for using child slavery in the Ivory Coast. A corporation pledges to create "inspiring content" for the queer community while canceling queer feature films, cutting same-sex affection from movies, and funding anti-LGBTQ legislation.
Likewise, a speculative fiction workshop accepts grant money from a corporation that mistreats its workers and steals from African writers. A speculative fiction award committee pats itself on the back for its diverse nominees while accepting the sponsorship of an arms dealer that builds weapons of genocide. A speculative fiction publisher cheerfully markets an anti-LGBTQ corporation's products to queer audiences.
A safe story with a generic three-act structure might not challenge audiences, but it is easier to adapt for the screen by a streaming service. A safe writer might not produce innovative work, but they can still get hired to write the novelization of a big-budget sequel, prequel, or reboot. While the human soul craves dangerous art, the entertainment corporation prefers safe investments. Challenging, innovative, radical work is not a safe investment.
Publishing is a business, yes, and we live under capitalism, but must we allow the corporate mentality to pollute our art? Speculative fiction crafts worlds. Surely we can imagine a realm that isn't governed by a focus group of Human Resources associates.
Because those of us who believe in art don't want fantasy to be safe for Disney. Those of us who believe in social justice don't want sci-fi to be safe for Raytheon. And if art is unsafe, if stories can cause harm, if words really are as dangerous as bullets? That's good. Embrace it. Let it be your arsenal. You don't win a revolution shooting blanks.
---