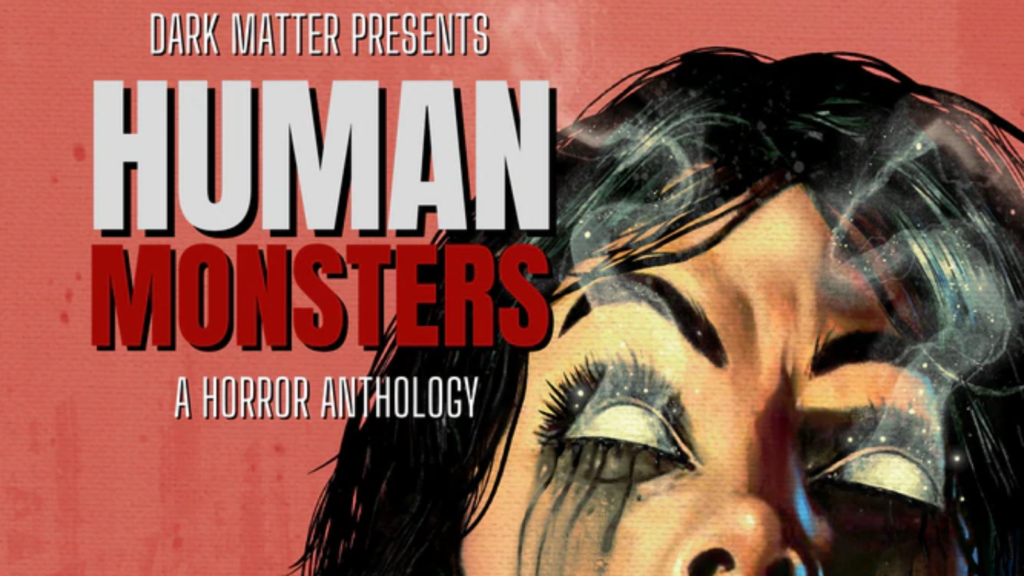 ---
MVU: Hi John! Thank you so much for taking the time to chat with me about your story "Everything You Want to Be, Everything You Are," which will be published this year in Dark Matter Presents: Human Monsters, A Horror Anthology, edited by horror power women Sadie Hartman and Ashley Sawyers.
First, let's talk about this amazing narrative voice. I gotta say, it's incredibly chilling and just vibrates with threat all the way through. Experiencing the story through this character's perspective made me feel constantly anxious for all the others he interacts with. The voice is strong and unnerving right from the very first line "Please don't squirm while I tell you this." Does the character and their voice come to you early on when developing a story, or is this something you discover in the writing and hone through editing passes? What's your process for getting into a character's head and making their voice sound as authentic as possible?
JFDT: Marissa, thanks so much for speaking with me. And thanks for the kind words about the story.
I'm so glad you mentioned this about the voice, because it's something I work hard at. I think first-person narrative is fantastic, because it allows you to fully get inside a character's head. But it's something that's hard to do, unless you totally get the character's voice. For me that's the key to getting it right, hearing that character's voice speak to me in my head. So when it comes out on the page, it's fully the character speaking, and I feel like I'm taking dictation. I can write really fluidly and quickly when this happens. How does it happen? Magic? Spirit writing? I dunno. But when it happens, and you can stay with it, it makes writing sooo easy.
My process is simply to sort of let the character talk in my head for a while before I start writing, to make sure it comes through clearly. So, yeah, in these kinds of stories, finding the character's voice comes first, before anything else.
---
---
MVU: In this story, Jordan moves through the world using charm and warmth to mask a deep revulsion and lack of empathy for other humans. Are you drawing on a very personal fear or more general observations to write a character like this? And were there any particular challenges or surprises once you sat down to write his story?
JFDT: I think I'm drawing on my own experiences as a writer and a person, how I spend a great deal of time observing people in order to write more realistic characters, and how that might be turned on its ear and used more negatively, as with a serial killer. The challenge, in order to get into a character like this, is to remove my own inner filters and let things progress in a way that I personally wouldn't. And since Jordan is a serial killer, albeit a budding one, that means things are going to go well outside my experience or zone of comfort. The surprises occur when you let the character be the character, without your inner filters operating. The ability to be surprised by a character I'm writing is something I work toward. I want those surprises, even if it throws the story in a direction I hadn't planned for. It's very much letting the characters tell you their own stories.
MVU: "Everything You Want to Be, Everything You Are" reads like a homage to an '80s song if not the entire era (I loved the blending of skate-rink vibes and bright neon lights with such cold, dark horror), and your recent anthology Dark Stars was created as an homage to the '80s horror anthology Dark Forces. Do you think there's a kind of aesthetic or energy that was happening in the '80s that's working really well again in this era? And if so, why do you think that is?
What do the 1980s mean to you personally, in terms of horror and artistic inspiration?
JFDT: That's exactly what I was shooting for, so thanks! Well, '80s music is my wheelhouse, that's for sure. I should just say the '80s is my wheelhouse, because that's when I was a teenager, went to high school, had all those formative experiences. So that era and all its foibles and magnificence mean something deep to me. I think there was a real energy during that time, a sort of celebrating that took place everywhere—in music, film, books, all of it. Each medium sort of communicating that sort of celebration, reveling in American life without a huge amount of circumspection. That might be the very definition of the '80s, celebration without circumspection. It's a good/bad thing, and that sort of conflict can bring about great art, especially looking back at it and creating art from it, adding in, as it were, the circumspection that was lacking then.
The '80s was the decade I didn't decide to become just a writer; I decided to become a horror writer. So, the period means a lot to me. Dark Stars was a formative book for me, introducing me to the best of the period's short horror fiction and cementing that as the genre I wanted to write in.
MVU: I loved the way you wove song titles and lyrics into this, using them to flavor the story beats and even cueing the character to take certain actions. Could you talk a little about what inspired the idea to structure a story around music in this way? And does the song at the heart of this piece mean something special to you?
JFDT: I'm a huge music fan. I listen to it all the time around the house, usually to set a mood. It's a great way to establish a tone in a piece of fiction, too, kind of a shorthand way of letting the reader know something about the story or the scene or the character at an almost subconscious level. So music informs much of my fiction. The title of the story, "Everything You Want to Be, Everything You Are," is a line from the song "Suicide Blonde" from INXS, a favorite band of mine. The song itself isn't relevant to the story, but the line was fundamental to how I came up with the story idea. That line seemed to speak reams about Jordan, the main character, defining him for me down to his constituent atoms. The other songs mentioned, centering around the skating rink, are the kinds of songs I heard back then at similar places, kind of the soundtrack of the era. Not all necessarily favorites of mine per se, but songs and artists that I thought would be well known and work to quickly cement the scene in readers' minds.
MVU: Do you let an idea simmer for a long time before beginning your first draft, or do you go straight to the page? How do you know when an idea you've been thinking about is ready to be translated into a story?
JFDT: It's always the voice first, even if the story is told in third-person. For me, any story is more about understanding the character(s). As a writer, if you don't understand the characters, how can you know how they will react in any given situation? I can't know this, so I work on voice first. When I get that voice down in my head, I know I'm ready to write. Sometimes, I start writing immediately, though, just to meander around and see what happens. Often, that pays off in a big way, getting back to that idea of letting a character or an entire story surprise me.
MVU: You're a prolific writer and editor, with five novels and more than 150 short stories published in addition to editing anthologies, and you've spoken before about how important it is for a writer to read voraciously. I'd love to know if you've developed any personal practices or writing/reading rituals that help you to make focused time for writing, editing, reading, and other important things in your life. Do you battle with distractions, or have you found some good strategies that work well for you?
JFDT: I am lucky enough to have been able to quit the day job thanks to a fantastic wife. Not a day goes by that I don't appreciate the privilege I've been given to be able to do this full time. I spend the mornings usually going through emails, checking social media, then going over anything I wrote the day before, to edit, revise or toss out. Afternoons are for writing. Evenings are for my wife and family (two pugs, two cats). A couple evenings a week, we listen to music. I read, my wife putters with her garden stuff. I try to stick to this schedule as much as life allows, but I don't stress when it doesn't happen because, well, life. I battle distractions as much as anyone. Having the entire world at your desktop via the internet is a wonderful boon for a writer and an absolute bane for a writer. I give it some of my time each day, then cut it off. That's they only way I know how to contain it. Otherwise, it's doom scrolling and falling down rabbit holes all day long.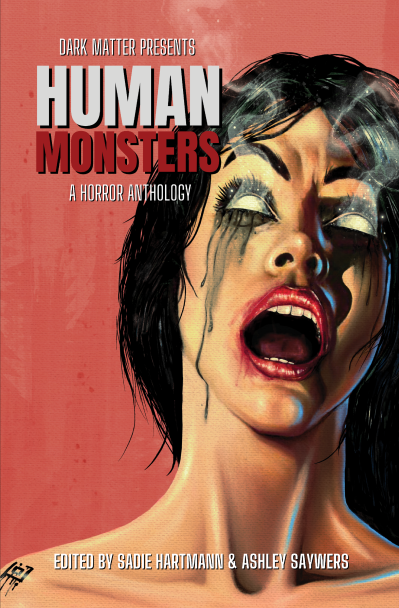 MVU: Love it – this sounds really well balanced. And what are you working on next? Any exciting projects coming up that you'd like to share?
JFDT: I've got two novels and two collections with my agent Mark Falkin. I'm working on a few short pieces for a few projects I'm in, short stories and a novella. Trying to pin down the next novel. Also, this might be interesting, I found Jordan's voice to be so entertaining, I'm working on a cycle of stories featuring him, a longer novella with him, and I'll also make him the main character of another novella that has been long-simmering, just waiting for the right voice to come along. I am loving this sort of early days of a serial killer motif, and look forward to diving right in. The first novella is called "It Cannot Be a Part of Me, For Now It's Part of You," whose title is taken from a Monkee's song.
MVU: This is so cool. I love that this story has sparked a whole new cycle of stories with this character, and I'm super excited to read these.
Thank you so much for sharing your thoughts and insights with us, John!
---
Readers can find "Everything You Want to Be, Everything You Are" in Dark Matter Presents: Human Monsters, A Horror Anthology, edited by Sadie Hartman and Ashley Sawyers of Night Worms. It's available for preorder now, with a release date of October 18, 2022.
---
John F.D. Taff is a multiple Bram Stoker Award®-nominated author with more than 30 years in the horror genre, 150-plus short stories and five novels in print. He's worked at a science museum, at an ad agency, swept plant floors, edited trade journals and was even a professional marionettist for four years. Little Deaths was named the best horror fiction collection of 2012 by HorrorTalk. Jack Ketchum called his novella collection, The End in All Beginnings, "one of the best novella collections I've read," and it was a finalist for a Stoker Award in 2014. A short story from his latest collection Little Black Spots, "A Winter's Tale," was a finalist for a Stoker in 2019. Ain't It Cool News called his novel The Bell Witch "A compelling and frightening read." His serial novel The Fearing released in 2019 to critical and reader acclaim. Robert R. McCammon called it "A powerful and epic trip into the land of feardom!", while Josh Malerman, author of Bird Box, said "Taff's best book to date. A modern master at play." Look for more of his work in anthologies such as Orphans of Bliss, The Hideous Book of Hidden Horrors, and Damnation Games. Taff lives in the wilds of Illinois with two pugs, two cats, and a long-suffering wife. You can follow him on Twitter @johnfdtaff or visit his much-neglected blog johnfdtaff.com.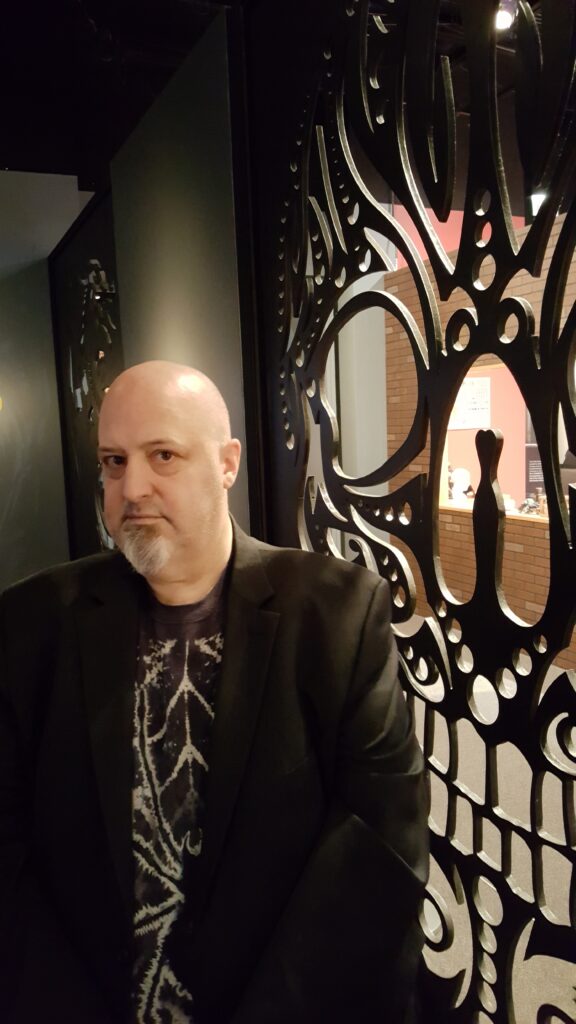 ---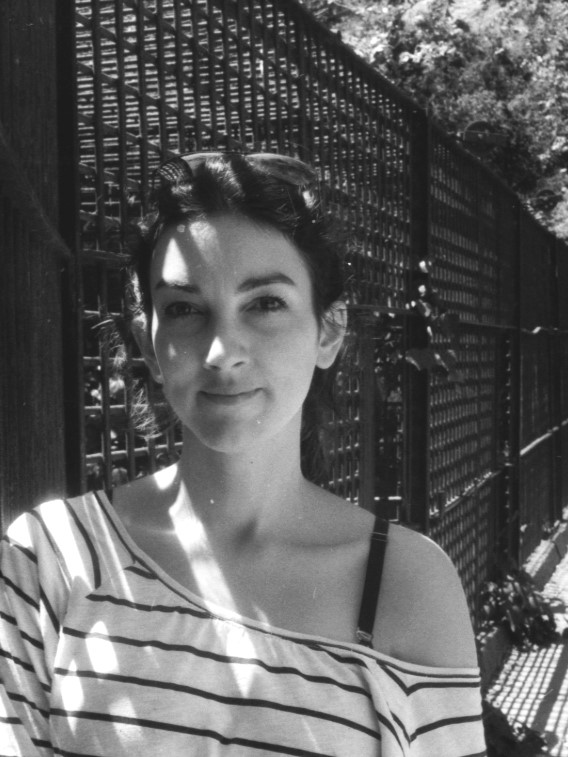 Marissa Van Uden
Marissa van Uden is a writer and full-time editor of dark speculative fiction (especially new weird, eco-fiction, and horror) and nonfiction. Her editing credits include award winners, Amazon #1 bestsellers, National Geographic books, and genre magazines. She's an associate editor at Apex Magazine, an assistant editor at Dark Matter Magazine, and a regular guest on the SFF Audio Podcast. Her short stories appear in Dark Matter Magazine and the Los Suelos interactive anthology. She was born in Aotearoa New Zealand and has lived in Ireland, Germany, and California. These days she's based in rural Vermont next to a woodland pond, where she reads and writes in the company of beavers, frogs, turtles, and other magical beasts.