Let's talk about science fictional concepts. Imagine a Utopian world where all creatives like writers get paid fairly for their labor.
Did it work?
The Great Resignation is upon us. More and more Americans are fed up with low paying jobs with long commutes that don't offer benefits like healthcare or paid time off, and this mass exodus is leaving a dearth of jobs in its wake. After more than a decade of stratospheric profits for employers, but no commensurate increase in wages, employees are realizing they don't have to accept this situation anymore.
We're the ones that stimulate the economy, the ones that buy things instead of hoarding profits like dragons in offshore accounts.
With employees organizing and demanding more, employers have deployed every weapon in their arsenal to defend their profits. From asserting that people just don't want to work (repeated credulously in the media) to inventing new terms like "quiet quitting" to describe having a healthy work/life balance. Now, they've resorted again to automation to discipline labor. It's official, the robots are taking our jobs. As an introvert who lives in fear of human interaction, I'm sometimes relieved when I can just key in my card at the restaurant table instead of frantically waving at the waiter like I'm on a roller coaster and I am regretting my life choices right before the drop. There are some who bemoan this and say that people are going to be out of jobs, and it is only a matter of time.
In a rational society, automation can lessen the amount and severity of work, especially for more tedious tasks. If it lessens the amount of backbreaking labor required to complete a task, then it can help shift the amount of time and effort spent completing a task, which can be a good trade-off. Before the washing machine, laundry for one household might not only take days, but was extremely physically punishing. Hauling clothes to a local river or pond, hours spent washing with caustic chemicals, hanging them up to sun- or wind-dry, all of it requiring not only time but effort and bodily harm. In urban areas, it was often offloaded onto lower-class workers. The advent of the mass-produced washing machine minimized the need for specialized launderers, but allowed some individuals to reorganize their time for more creative pursuits such as art or writing. This was, ostensibly, a benefit for the same workers who were no longer needed to work laundries – industrial or otherwise. This is what the champions of automation have promised: this technology will free up time doing tedious or repetitive work so people can pursue what they truly desire. However, under capitalism, the problems with automation aren't necessarily with the technology, but with how it is utilized to keep workers – including people who create art of all kinds – from receiving the profits of their own labor. We may have reached a point where enough work has been automated so that at least a very few people can write or paint or make music as their full-time work, but it comes with the trade-off that for every creative earning a living wage there are thousands of other people who do not, and the average creative professional does not make nearly enough to live on.
As a writer, I'm faced with two basic choices: either attempt to support myself through my writing, or have my writing be subsidized in some way (usually by a spouse or close relative) Neither option is ideal.
While the first option would appear to offer more control, there's no guarantee of steady income. Churning out words to make rent tends to not only take its toll on a writer's mental health, but writing to appeal to mass audiences may not be artistically satisfying. The paradox at the heart of what the creative professional does is that though they may love to write or paint and so on, it is work.
The option to have creative work subsidized comes with its own trade-offs. One, a writer shouldn't have to depend on having a spouse to earn a fair wage; two, if the subsidy comes in the form of a day job, it would need to be something that pays well and leaves enough free time for writing. This favors writers whose spouses earn enough to allow them to visit workshops and make connections within the industry. Writers who have day jobs are not likely to have enough time to write or network. It's a kind of gatekeeping of diverse voices. It keeps the marginalized and the poor out of the creative spaces, which, in turn, keeps them from writing stories that represent them. As we all know, the stories we read and watch and listen to can influence how we feel as a part of society. Representation matters, and the lack of these types of stories emphasizes who is valued and who is not, who belongs and who does not. This lack of inclusion serves to reinforce already entrenched ideas of who is considered a legitimate part of society.
But hark! What light through yonder problem breaks?
It's another problem.
It's the threat of AI writing being used by corporations to siphon up even the meager incomes that can be had. Additionally, it will very likely eliminate many entry-level writing jobs through automation, and drive down wages for writers overall. AI writing could be used as a tool to keep writers and other artists far away from being paid fairly for their labor. AI should be used to automate what we don't want to do – not the creative parts that we actually enjoy. If employed this way, automation would create 'new' jobs in the sense that we could then pay creatives for what they enjoy doing. This should be AI's end goal: not to replace creative work, but to empower it.
Right now, even what the Science Fiction & Fantasy Writers Association (SFWA) considers pro-rate, is only eight cents a word. That means a 4,000-word story, taking on average two weeks to write and ten submissions to be accepted by a magazine, would pay the writer $320. Not even discussing when a story's published, the $320 may take a year (again, on average) to be disbursed, given how much time ten submissions might take before acceptance. Maybe a writer writes fast, though, and pushes out a new story every two weeks. If all those stories get published, and if they garner pro-rate wages (both scenarios which do not reflect reality – the acceptance rate for most fiction magazines hovers at or below 1% and there aren't enough pro-rate magazines to support such an endeavor) – that would come to about $16,000 annually.
That, however, is focused on short story writing, and not the more popularly known novelist. However, not all writers are novelists. They have to have it better, may be the popular assumption. They must be rolling in the cash from book sales, right?
Not quite. Would you believe the typical advance for a new novelist ranges anywhere from $5000 to $15,000? There goes the fantasy about making it big on the New York Times Bestseller List, which seems to be what non-writers think about when they say they "want to retire and write a book someday. You know, take it easy."
It's despairing.
That amount is not sustainable for the writer. That's 'stale leftover bread' money. In the United States, that's barely enough to cover the cost of rent, let alone food, utilities, or any of the other requirements for living, and it's below the poverty line if the writer has the audacity to try to do it while supporting someone or living with anyone.
Magazines and much of publishing outside of the Big Five (remember the Pengion Random House anti-trust case?) aren't the culprits here. If anything, they're under some of the same pressures. Many of the SFF magazines rely not only on crowdfunding, but donations, subscriptions, Patreon memberships, and so on to scrape by. They're often volunteer-run, or if the staff is paid at all, it can be pennies on the dollar – not the best targets for getting rich quick. Nevertheless, magazines with always-open submissions have been overwhelmed by the newest version of automation: AI writing submissions. If these were handsomely-funded venues, it might make sense but, like much of the arts, it's not. Historically, creative work like writing was always devalued by the monied and powerful:
"Why are you complaining? At least you enjoy what you do."
"But writing's not real work!"
Work isn't valid if you enjoy it?
Writing isn't work because it's not swinging a hammer or getting your hands dirty?
Bullshit.
It's still work.
Have you ever gone a month without experiencing a writer's work? Fiction, long- and short-form, non-fiction, newspapers, scripts for television/streaming shows or movies or plays, comic books of all kinds, video games all depend on the work of writers, among other creative professionals.
I'm sure some people could do it. Some claim they don't need it. But a significant number of people cannot do without their connection to storytelling of any kind. The narrowing of the type of writing in entertainment is an outcome of seeking to increase profitability, to bet on sure things with broad appeal, which often limits the type of writing that gets to market.
Paying workers fairly doesn't need to be something we only experience in a science fictional Utopia. We can organize and we can fight for that world, struggling to be born. Join us in making that world a reality.
Did it work that time?
---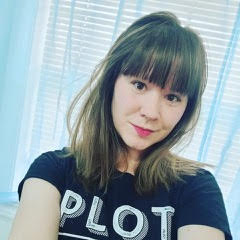 Emmie Christie
Emmie Christie's work includes practical subjects, like feminism and mental health, and speculative subjects, like unicorns and affordable healthcare. She has been published in various short story markets including Ghost Orchid Press, Infinite Worlds Magazine, and Flash Fiction Online. She graduated from the Odyssey Writing Workshop in 2013. You can find her at www.emmiechristie.com or on Twitter @EmmieChristie33.