Bituin was not a tiyanak, but in their far-flung wooded corner of the Philippines, she grew up always feeling like one.
It didn't help that her mother loved to joke about it. "My cute little hellspawn," she used to lull her to sleep.
As she grew older, Bituin realized it was just her mother making light of the time a Japanese imperialist pounced on her while she was selling rice cakes. She made sure to omit the gorier details, her stories always skipping to the hideous kapre who found her, hairy behemoths who lived inside the most imposing balete trees.
Most people were terrified of them. Her mother was no exception. Bleeding and trembling from a huge bayonet wound in her chest, she lamented the thought of this abomination as the last thing she'd ever see.
The kapre though, just licked his massive thumb, the size of her mother's head, and pressed it over her gushing chest. She felt the pain lighten almost at once. Then the kapre plucked a couple of his whiskers out, each one thicker than her nails, and wrapped them several times over her bare, punctured skin.
Her mother was well enough to walk back home by the next noon.
All the kapre asked in return were the few unsold bibingka rice cakes still in her rucksack—the only other thing the foreign scum left her mother with.
Bituin, the other one, was born nine months later.
Her mother often teased her that she had nightmares about giving birth to a tiyanak. Born by sinister spirits in mangrove forests, they come to life wailing desperately like human babies. This draws in the curious and the clueless, who soon find themselves bitten and drained of their blood by an ugly animalistic infant who then quickly scampers away like a thieving rat, already looking for fresher blood.
"Imagine my relief when you came out with those dainty eyes and pale skin instead!" her mother would snort, to which she often responded with her whining, flying pillow.
She was one of the very few who adored Bituin's features. Owing to that vile soldier who sired her, Bituin's distinct appearance served as a reminder of the monsters who once subjugated their land. For being of fairer skin, her fellow natives called her a disgrace, a betrayal, a hellspawn; her mother, who was sun-kissed like most of them, disgusting and a whore.
She felt like a tiyanak growing up.
Her mother was her blood.
She taught Bituin how to make turon from bananas sweet enough for humans, and coconut suman bitter enough for the mushroom-dwelling nuno. She sewed soft-necked gray goats into her clothes to make her smile, and kissed her on the cheeks so she wouldn't notice which neighbor was eyeing her with disdain this time.
And in her teens, when Bituin caught the unwanted attention of the town's most notorious tikbalang, lecherous brutes with the head of a horse, her mother grabbed a machete and chased the mutant off herself. It was both hilarious and terrifying, the chorus of her mother's angry curses and the tikbalang's fearful neighing.
Still, that tikbalang paid them a visit many years later, as did the kapre, the suman-addicted nuno, and the few human customers they had, when word got around of her mother's passing.
The only one who came from Bituin's own side of life was Baldo, a friend from her youth.
He was the son of the town's abaca farmer, who once called her shameful, and the grandson of an elderly church aide, who once tossed a crucifix at her face.
To Baldo, on the other hand, Bituin was his one and only star, a declaration he'd been chanting since a lunch break in fifth grade. But it was only when he visited her suddenly desolate house with a bouquet of tiny pink gumamela, that Bituin began to wonder if she might feel the same.
And she did feel that he was genuine throughout their marriage—from their first kiss by the abaca fields on his birthday, to his furious jealousy when other men glanced at her for too long, even in bed when lust took him over and he made love out of her.
And when that or something else drove her to tears, Baldo would take her in his arms and whisper, "I will always love you, because no one else ever will." In between her sobs, Bituin would dutifully thank him for marrying her.
They both dreamed of a child someday: Baldo, of a strong son who would help him strip fibers out of their harvests, or of a kind daughter who would wash his behind when he got too old to do so. And Bituin too, of a sweet child whom she would raise in the faraway capital of Manila, where she fantasized of others who shared the shape of their eyes, or the cursed blood in their veins.
When Bituin finally started cramping and dry-heaving, Baldo and his family rejoiced. Finally, the blessing they'd long been asking her for!
Her husband's grip on her arms grew less harsh, his mother's words less pointed, and his father's scowls less frequent. They embraced her and celebrated her, and Bituin felt like the loveliest hellspawn around.
Until the manananggal came.
None of them heard its arrival. From the stories her mother used to tell, no one ever does.
Their massive fleshy wings would take them soaring close to the moon and the stars, until they caught scent of where to land—on trees, or cliffs, or walls just barely in sight of their prey's homes, much like the gossipers that often terrorized Bituin. But from there, it was not their words but their tentacled tongue they would shoot out, through windows and gaps, and into the bodies of pregnant women in slumber.
Then they would suck the unborn fetus out of its mother's womb.
Bituin woke up one morning bleeding and sore between her legs, the stench of inhuman hunger still in the air. She wept her soul out.
Her husband's family listened to her, and in unison, they understood a different truth: that Bituin invited the manananggal herself.
They had less of a consensus as to why; for Baldo, it was because he suspected she never really loved him. His mother thought she did not want a child with their brown skin. His father thought she was just like her late mother, damned and unfit to be one.
In the end, Bituin was made to swear, with a swollen eye and busted lips, that she would try even harder to finally give them a child.
Baldo came down with a terrible illness some time later. He convulsed like a dog, and vomited clumps and clumps of thick, curly fur. Her husband was cursed by a forest creature, the albularyo doctor told them, most likely the tikbalang, out of spite for Baldo marrying Bituin.
To counter the jinx, they medicated him with herbs, and burned her wedding clothes, and when he only got worse, even his treasured undergarments.
A little over a week later, he puked out his heart, covered in hair.
Baldo's father was in shock, his mother horrified, his siblings incensed. They dragged Bituin out of their house and flogged her for enchanting her horse-headed admirer all those years ago. Her rucksack, her clothes, the rice cakes she'd just made—they tossed them all out next to her.
She stood up and dusted herself. Then she made her way out of the town, and for the last time, she heard the hisses and felt the glares.
"What a waste," the men said.
"Good riddance," the women whispered.
"About time," the elderly clucked.
"Our suman," the nuno mourned.
Bituin went to the kapre her mother befriended to say goodbye. The kapre appreciated this last batch of bibingka she brought. She said it was the least she could do, after he plucked out venomous gray strands of his hair to mix with her late husband's favorite chicken soup. The kapre asked her if she now regretted doing that. Bituin shook her head, content and relieved.
"I'll never see you again, Mang Kapre," she said. She was headed for Manila, where she hoped there were more people who looked like her, or even would just try to like her.
"I hope you'll never need to see me again," the kapre nodded goodbye.
As she walked toward the next town for the only jeepney terminal in the region, Bituin heard the distant cries of an infant. She sought it out and found it bawling by a shallow stream, with a sickly skin and a flowing mane. She knelt down to pick it up, and in response, the baby gripped her hard and sank its fangs into her arm.
Bituin was surprised, but did not flinch.
Gradually, the baby's eyes turned red, its ears prickly, its face wrinkling and rotting and darkening right in front of her. But Bituin remained at ease, understanding. She pressed her arm even firmer to its desperate mouth.
After a while, the child looked up at her. His face had calmed down, his eyes had turned back to brown, his innocent mouth overflowing with Bituin's blood.
Her in-laws would have crossed themselves and fainted at the sight.
Bituin, though, just smiled at the tiyanak.
Her cute little hellspawn.
She promised she would never call him that.
---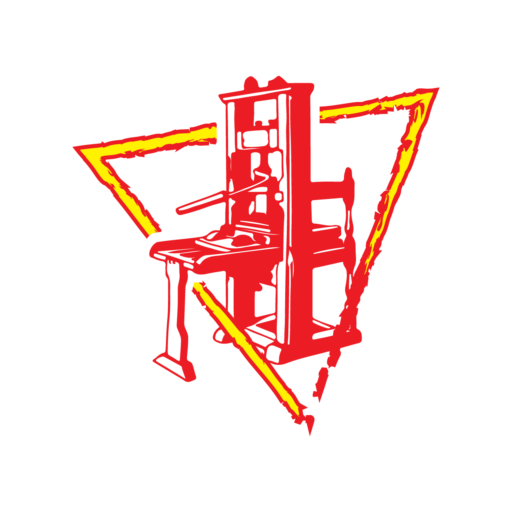 Arvee Fantilagan
Arvee Fantilagan was born and raised in the Philippines, but he lives in Japan now. He hopes to add more to this bio someday.